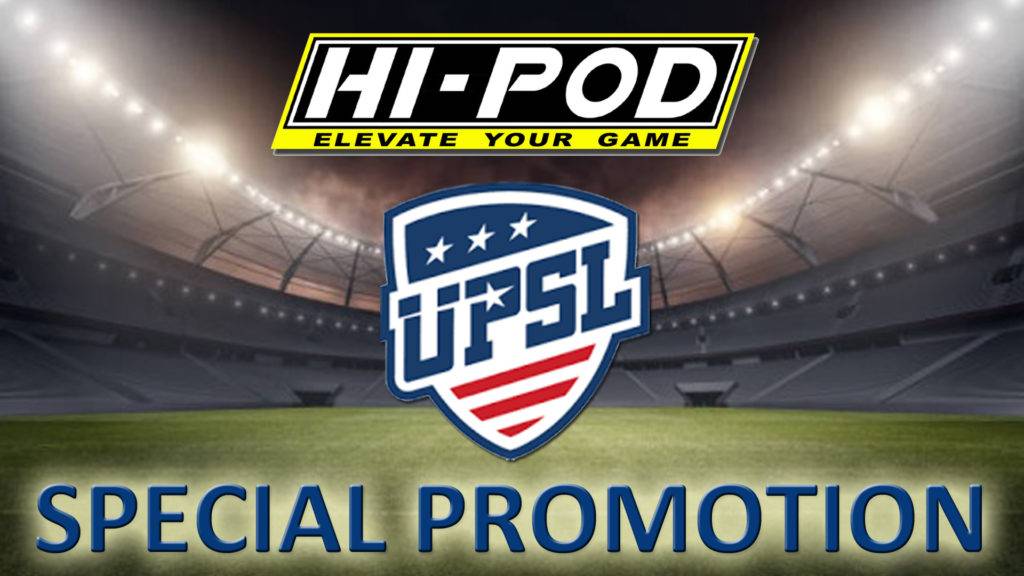 HI-POD is pleased to announce a special promotion for UPSL teams.
For new tower sales, all teams affiliated with UPSL will receive a 6% discount on Hi-Pod LX (LITE) model towers, OR the Hi-Pod X (PRO) series towers.  These are the most popular camera systems used for soccer on the planet, owned by both amateur and professional teams on six continents.
To take advantage of this promotion you will need to place an order via the Hi-Pod online store by following one of the links below.   At checkout (final step) use the 'Coupon Code' sent to you by the UPSL email blast (you will see a field which says 'Enter Gift Card or Coupon Code'). The discount will apply to not only the towers, but to any upgrades you add to the system before checkout (see drop down arrows listing things like extra batteries, upgraded travel case, etc).
Please follow any of the links below to continue.
• Hi-Pod LX (LITE):  LX15 / LX21 / LX25  (3 in this series)
*Click any below to continue
• Hi-Pod X (PRO): X17 / X23 / X31 (3 in this series)
*Click any below to continue
                       
*Note: This promotion applies to UPSL teams ONLY.  If a non-affiliated team or individual attempts to redeem this promotion it will not be honored.  The promotion does not apply to tower models or other product not included in the description above.